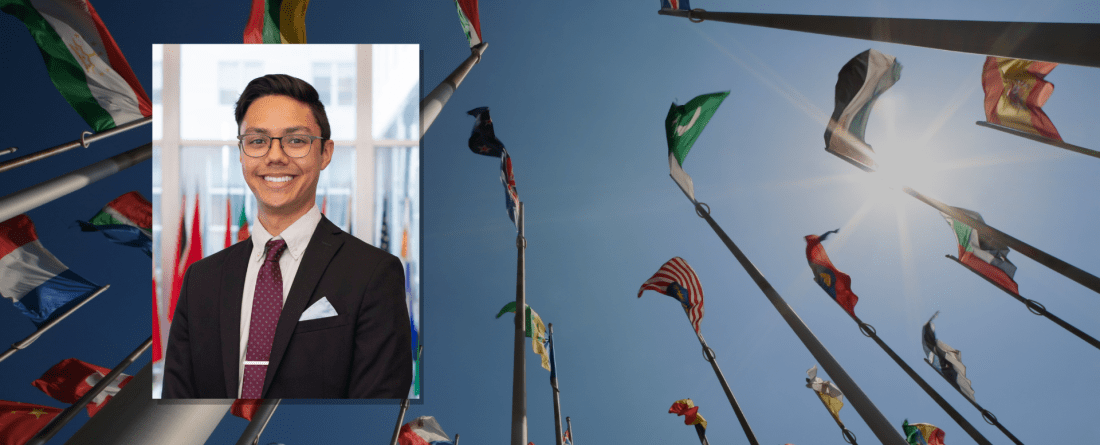 During his last semester at SPP, Patrick Ward Kelly MPP '22 completed his capstone research with the Office to Monitor and Combat Trafficking in Persons (J/TIP) as part of his International Security and Economic Policy (ISEP) specialization. His policy and research interests lie in foreign policy and national security, specifically in the Indo-Pacific region and non-traditional security threats.
What drew you to working with J/TIP?
When a former colleague of mine at the J/TIP office proposed the project, I was incredibly excited. The opportunity to contribute to anti-trafficking efforts was an honor given the severity of the issue. I applied what I learned from my previous coursework on public health and immigration for a multidisciplinary approach. I hope to work on this issue again in my career. 
What was the goal of your project?
My project was intended to define victim-, survivor-, and trauma-informed approaches to anti-trafficking policy and highlight best practices from J/TIP International Program reports. I conducted a literature review of current academic research on human trafficking and a desk review of 10 reports and their supplemental materials, as well as attended three seminars on survivor engagement and trauma training.
What challenges did you face working on this project?
The subject of human trafficking was depressing to read about at times, especially given the large amount of material. One of the seminars I attended covered self-care strategies for anti-trafficking practitioners. These strategies reminded me to take breaks from the topic and ensure my mental stability.
How has your time at SPP helped you in your professional experience?
My coursework on violent extremism, particularly Countering Violent Extremism (CVE), helped me understand how to work with vulnerable populations. There are three stages of CVE: Prevention, Intervention and Rehabilitation/Reintegration. These stages almost mirror the 4Ps of anti-trafficking policies: Prevention, Protection, Prosecution and Partnership. While the target populations have very different circumstances, both policy areas rely on similar frameworks and draw lessons from other disciplines such as public health. 
Any advice to students?
I encourage other students to cast a wide net and be open to different projects. This will not only help students find a client but also potentially expose students to a new policy interest.
LEARN MORE ABOUT SPP'S MASTER'S SPECIALIZATIONS