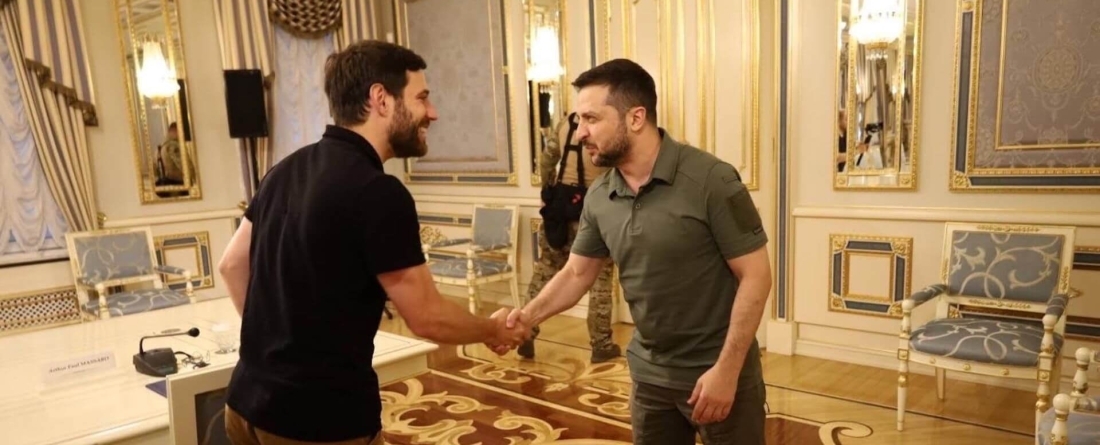 Paul Massaro is a PhD candidate in the University of Maryland School of Public Policy, where he also obtained his Master in Public Policy. Massaro is a senior policy advisor at the Commission on Security and Cooperation in Europe (CSCE), a bipartisan and bicameral U.S. government body led by nine senators and nine representatives. His work at CSCE involves counter-corruption and sanctions and has advanced the recognition of corruption as a national security threat. He has participated in yielding more than 13 pieces of counter-corruption legislation most notably the Rodchenkov Anti-Doping Act, a landmark law redefining doping as fraud and making it illegal in international competitions anywhere in the world. Additionally, he assisted in getting the Transnational Repression Accountability and Prevention (TRAP) Act passed. TRAP is the first-ever U.S. law to respond to the abuse of INTERPOL by authoritarian regimes. He facilitated the founding of the Congressional Caucus against Foreign Corruption and Kleptocracy and the Inter-Parliamentary Alliance against Kleptocracy. Massaro has recently been a source in articles on Russia and Ukraine for The New York Post, NPR, Politico and Foreign Policy and has been a guest on panels, podcasts and broadcasts about corruption, sanctions and European security policy.
Compelled by the war in Ukraine, Massaro went to Europe this fall to meet with the Ukrainians and had an opportunity to sit down with Ukrainian President Volodymyr Zelensky to discuss the current conflict in Ukraine and ideas for bringing it to an end.
"I went to the front in Zaporizhzhia, only miles from the Zaporizhzhia Nuclear Power Plant, and met some of the brave defenders of Ukraine fighting there. Ukraine is an enormous country by European standards and it's only through actually driving through it that you can understand the scope of the war.

Paul Massaro PhD Candidate
Can you tell us the initial reason you were in Ukraine and how it relates to your work with the Commission on Security and Cooperation in Europe?
I was in Ukraine because I felt I had to go. Ukrainian victory in Russia's genocidal war is the most important thing that must happen in the world today. It is critical to protect democracy, restore credibility to the international order, and ensure that the aggression of dictators is deterred. It is extraordinary to consider how close we came to a World War. Had Ukraine fallen in three days as was anticipated, Russia would have tested NATO, China would have invaded Taiwan, and we would be on the brink. Ukrainians gave us a fighting chance. We owe them big for that. Not to mention that it was a total lack of deterrence from the West that gave Russia the green light to invade to begin with. Yet, Ukrainians continue to fight for us all. Lots more I could say on this, but that's the gist! In my day job, I work with Members of Congress to help Ukraine win.
How did the meeting with President Zelensky come about and what did the meeting entail?
I have become known to many people in the region largely due to my Twitter account, where I post about the war in support of Ukraine. Through that, I got to know some well-connected people in the Polish Institute of International Affairs who helped me get in front of Zelensky. The Poles have been absolutely extraordinary. In response to Russia's genocidal invasion, they immediately began supporting Ukraine with truly massive military and humanitarian assistance. They have also taken in millions of Ukrainian refugees. They have shown themselves to be true defenders of freedom at a time when it is do or die for the continued existence of freedom. We will never forget that. In the meeting, we provided President Zelensky our ideas on what more Ukraine can do to win the war. He also shared with us Ukraine's needs and next steps. In particular, he asked that Russia be designated a state sponsor of terrorism on account of its regular terrorist attacks on Ukrainian population centers and civilians.
What was it like meeting President Zelensky? 
President Zelensky exceeded my already sky-high expectations. He is a pillar of strength when Ukraine needs it most. I found him to be charismatic and thoughtful while maintaining a deep passion for his country and a commitment to Ukrainian victory. Ukraine could not ask for a better wartime leader.
Is there anything else you would like to share about your most recent experience in Ukraine?
Every Ukrainian I interacted with is committed to victory. The spirit of the country is one of defiance and solidarity. Their belief in freedom and determination to win the war, liberate their country, and end the Russian genocide of their people is extraordinary. Ukraine will win this war. That much is clear.
What advice would you give our policy students interested in working in this region of the world and/or doing the type of work you are currently doing?
My advice is to listen to the people no one seems to be listening to and talk to the people no one seems to be talking to. Russia's genocidal invasion proved wrong all the accepted wisdom on the region. Russia was much weaker than we had allowed ourselves to think and Ukraine much stronger. Listening to Ukrainians, Poles, Lithuanians, Estonians and Latvians could have helped us to deter this invasion rather than inviting it. Take the opportunity to study and learn from these extraordinary peoples and places and help to rebuild a field that for too long has focused almost exclusively on Russia and Russians, much to our detriment.