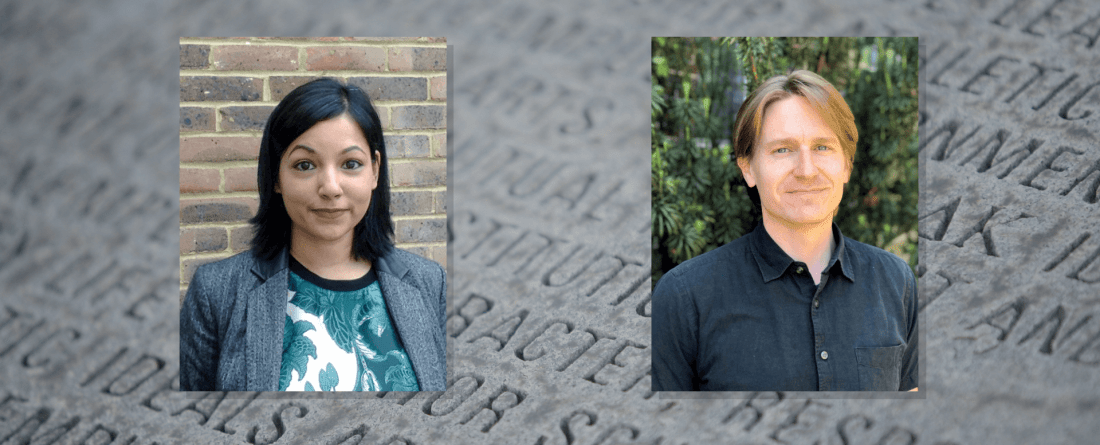 The Yamamoto-Scheffelin Endowment for Dissertation Research has awarded School of Public Policy alumni Poorti Sapatnekar and Davin O'Regan its dissertation prize for AY 2019-2020 and 2020-2021, respectively. One dissertation prize winner is selected each year by the CISSM faculty who work with Ph.D. students.
"It's lucky that we did not have to choose between Sapatnekar and O'Regan," said CISSM Director Nancy Gallagher. "Both dissertations are outstanding, and very different from each other. They are excellent examples of the wide range of important topics that our Ph.D. students tackle."
AY 2019-20 winner Poorti Sapatnekar's dissertation, "Do Intergovernmental Organizations Drive the Growth of Voluntary Cooperation on Climate Change?" grew out of work she did with SPP Dean Robert Orr at the United Nations prior to her Ph.D. studies. The dissertation uses case studies and dynamic social network analysis to probe the role of intergovernmental organizations in driving the growth of voluntary cooperation to address climate change.
"Our current partnership paradigm is flawed," said Sapatnekar. "We are not seeing the forest for the trees. Partnerships form networks among interconnected actors such as countries, companies, cities and civil society, and these networks are continually evolving. If we are to achieve our global goals on development or climate change via partnership, the performance of particular partnerships is less important than growing the strength of the overall networks over time." Sapatnekar's work highlights the importance of the U.N.-Secretary General in facilitating the growth of sectoral networks.
AY 2020-2021 winner Davin O'Regan's dissertation is entitled "Diffident Dissident: How Civil Society Influences Armed Intrastate Conflict and Political Violence." It combines large-N statistical analysis and a case study of South Africa to examine whether the strength of civil society influences onset of civil conflicts, how these conflicts unfold, and the severity of violence. O'Regan's research was informed by his prior work at the U.S. Institute of Peace where he conducted assessments of government and private foundation support for and engagements with activists and advocacy organizations working on transparency and accountability policy in Nigeria, Kenya, Ukraine, and Guatemala.
"For a long time, I was intrigued by the sweeping ways that U.S. policymakers and policy analysts would speak about the positive role of civil society organizations in conflict prevention and political stability in developing countries," said O'Regan. "In my dissertation, I attempted to scrutinize these policy assumptions a little more closely. I found that their empirical basis was fairly weak and that policymakers should recalibrate how they think about intervening in fragile contexts and which on-the-ground actors can reduce the likelihood of conflict onset and political violence."
The Yamamoto-Scheffelin Endowment for Dissertation Research was founded by former School of Public Policy doctoral student and CISSM Research Associate Marianna Yamamoto and her husband Cliff Yamamoto in honor of their parents. Past winners of the endowment's dissertation prize include CISSM research scholars Zafar Imran, Jaganath Sankaran, Charles Harry, Ebrahim Mohseni, and Nancy Hayden.